EMERGENCY SERVICE EQUIPMENT
M-Tech is the leading manufacturer and distributor of fire fighting and emergency equipment for the marine and caravan park industries. We provide tailored emergency solutions and recognise that within the first few moments of any emergency situation, responsibility often falls to the marina/park staff as they are normally first on the scene. With this in mind M-Tech have developed a unique range of fire fighting equipment to assist staff in dealing with emergency situations in a safely and effectively.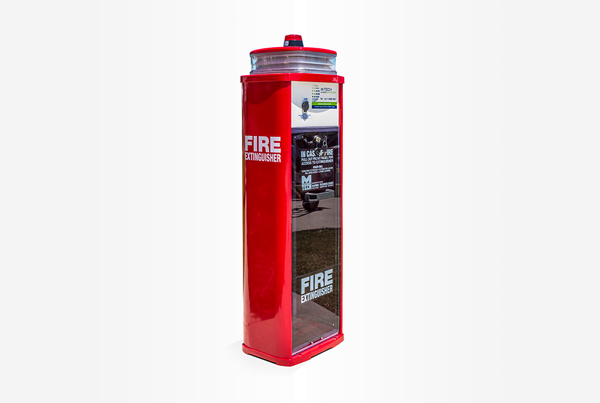 M-Tech offers a wide range of options with our Fire Hydrant Enclosures and stands. Hydrants can be manufactured in either the Platinum Maxi Pedestal format, marine grade aluminium powder coated, rotary moulded UV resistant polyethylene, or a more simple hydrant riser stand.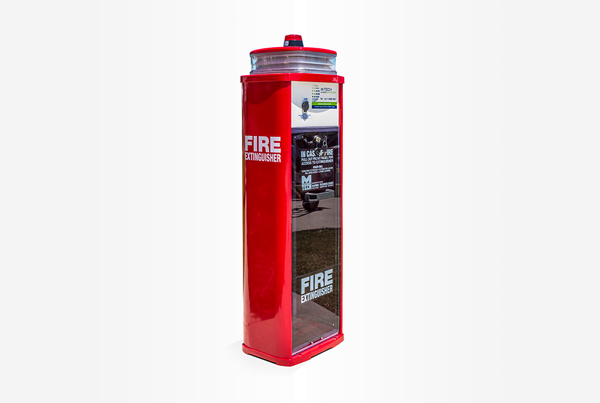 The M-Tech Fire Depot Storage Box provides an easy accessible storage solution for portable fire fighting equipment. Manufactured from UV stable anti corrosive polyethylene, the storage box is multi-functional and can be utilised in a wide range of environments.
The Fire Depot Storage Box Can Provide Storage For
The Fire Depot Storage Box Is Construction using